REVIEWS
---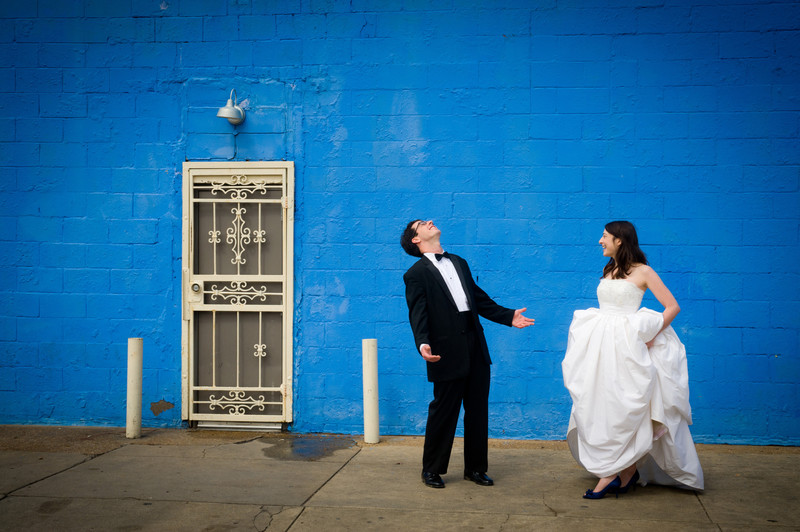 "We had such a fun time viewing the pictures with my parents this past weekend. They are phenomenal! Thank you so much for sharing in our day and documenting it so wonderfully."
Jen & Chin
"I can't tell you how wonderful an experience it was for you to photograph our daughter's wedding. I so enjoyed you as a person, let alone as the photographer. The photographs speak for themselves. They are as fabulous as we could have imagined. You are amazing!!!!"
Joanne, bride's mother
"Thank you so much for doing such an outstanding job. You are an exemplary photojournalist and even more so because it is obvious that your heart is in your work. We have enjoyed working with you and you definitely will shoot any photographic work that we have in the future. I will also recommend you to our friends and family."
Marilyn
"We were completely delighted with every thing about your being the photographer for our wedding. Your enthusiasm about how lovely a wedding we had was really appreciated.You did not provide for us just a photo album of the wedding, it was in fact of work of art."
Susan & Bob
"I wanted to shoot you a quick email to tell you how struck I was by the evident pleasure you take in your craft. Even tired, after 12 hours of shooting the day before, and a long drive to boot up, you seemed to light up when working with your camera. I admired it so much in you, this joyous inexorability of your pursuit. I feel so lucky that we will have you at our wedding. Thank you so much."
Gabriela
"Amy, Thank you for doing such a wonderful job with the photography documentary of our wedding. The photographs truly capture the spirit and emotion of the day, and the album is beautiful and truly tells our wedding story. We will cherish it forever. You caught exactly what we wanted and you did so with a style and professionalism that is fantastic! You did a great job at capturing both the candid moments and organizing everyone for the formal portraits. You are the best!"
Shaomin & Kenneth
"I could not have imagined having my wedding without you. You caught the true happiness of our wedding day."
Karen & Bob
"You spent hours before the wedding getting to know them, and what they wanted in the way of photographs. We knew you realized it wasn't about what you wanted, but rather who they were and what they wanted. Your photographs tell their story. You are a true artist! Wedding planning can be a stressful time. You made ours completely delightful, and have provided us with beautiful, lasting memories. Thank you!"
Pam & Peter
"Our wedding may be over, but we have a lifetime of artful, playful, sensual photographs to look back on. Thanks Amy."
David & Tracy
"We can't thank you enough for all the wonderful pictures you took and for all the time you put into making us such a beautiful wedding album. We absolutely love it. It's perfect! You captured the spirit of the wedding and made a stunning book we will treasure forever. Amy, you're an AMAZING photographer. With as much spunk and enthusiasm as you have, not to mention a really big heart, there's no doubt that you will succeed in ALL you do."
Linda & Daryl
"Working with you was by far one of the highlights of my wedding experiences. You were very professional and at the same time warm and comforting through the hectic wedding times. My wedding photographs were by far the best that I could have imagined. Somehow you managed to be everywhere and capture pictures of intimate moments without getting in the way. All of my guests were amazed at your energy and enthusiasm. Your photographs show your hard work by not only capturing the moments, but also the emotions of the day. So many people have told me that my wedding pictures are the best they have ever seen. You documented my wedding day so beautifully."
Holly & Matt
"I hope you are well, and really cannot praise you enough for not only the beautiful photos you have given us, but also for your wonderful presence at our wedding. You helped the wedding go by so smoothly and made me feel so relaxed in everything. You are the best! We love you so much,"
Erika & Nelson
"If the food or music had not been perfect ten years from now no one would have remembered. But our pictures we will have forever. Thank you for our perfect memories of the most incredible day in our lives so far."
Deborah & Irvin
"We never knew that pictures alone could capture so many feelings and when we sit and look at our album we can feel the anticipation, joy, happiness, and laughter of that day all over again! Thanks Amy."
Kendra & Trey
"We want to thank you so much for being such a huge part of our wedding and making us look so good! When planning our wedding, we definitely had a vision about how wonderful we wanted it to look; when we got your photos back, we were stunned that it looked at least ten times better than we could have imagined! What we love the best is that you captured the day; they are not just a bunch of great photos -- they are a series that so perfectly tell our wedding story! Thanks again so much."
Amy & Bob
Copyright ©2020 Amy Deputy Photography & Co. All Rights Reserved. All Images and content are protected under copyright law and actively monitored by karma.